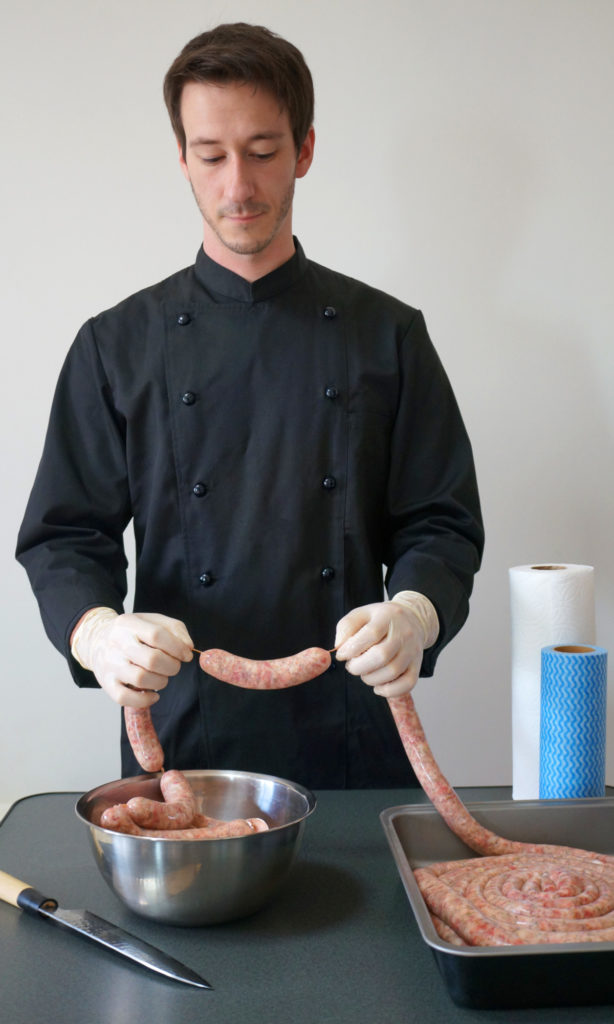 I am a German who came to Japan in 2011 and made his hobby into a profession.
Cooking has always been one of my favorite pasttimes and when I started to miss real German food after several years of living in a foreign country, I began to recreate those very dishes here in Japan.
My Japanese friends loved them as well, especially the sausages, and kept telling me: "You should sell those".
Originally working in RIKEN as a molecular biologist, I then started this little sausage manufactory while awaiting the results of my PhD dissertation. The response has been overwhelmingly positive so far and producing sausages one by one and selling them directly to customers from a kitchen car at various farmer's markets is even more fun and fulfilling than I would have imagined.
So for now, I will postpone working as a researcher and continue to work on my own terms in my own little startup and see where that will lead me.